Jono has jetted off to California, so I was forced to re-use the camera from yonks ago! Pics aren't fab quality, but they're good enough!

They are getting on fantastically, Pepper is so spunky, he really stands his ground with the the Frankie-Doodie! In fact I've even had to call the Pepper by his full name on too many occassions to count now!





Pepper and Frankie try out for a part in Dr Who, along with Stan from South Park and a green headed hangover man....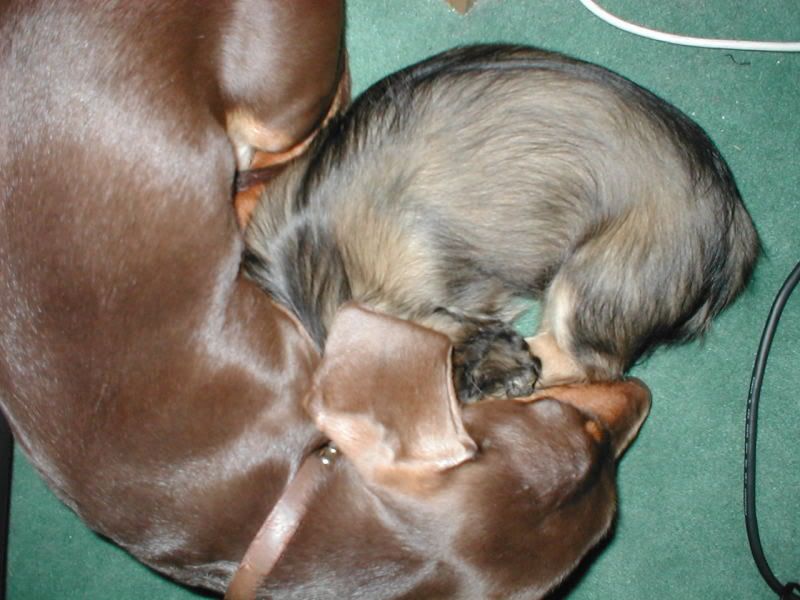 The doxie circle of life....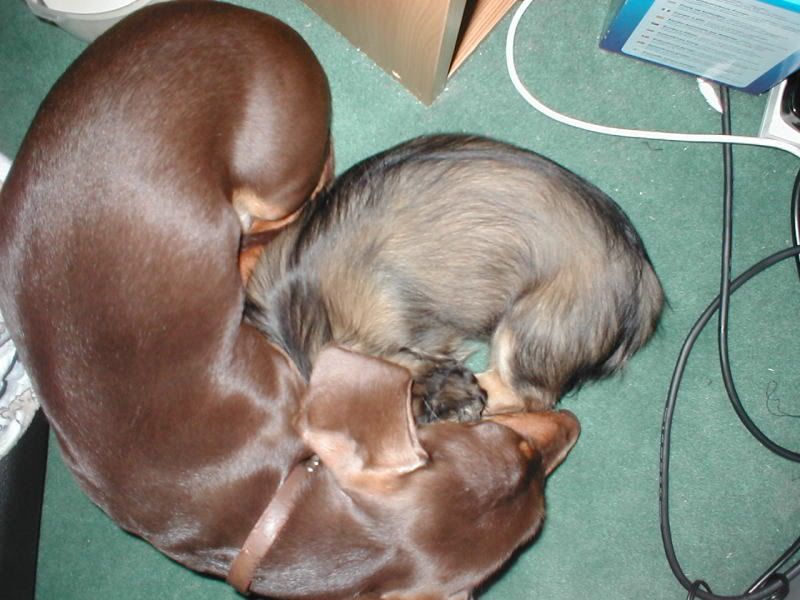 They are sooo cute!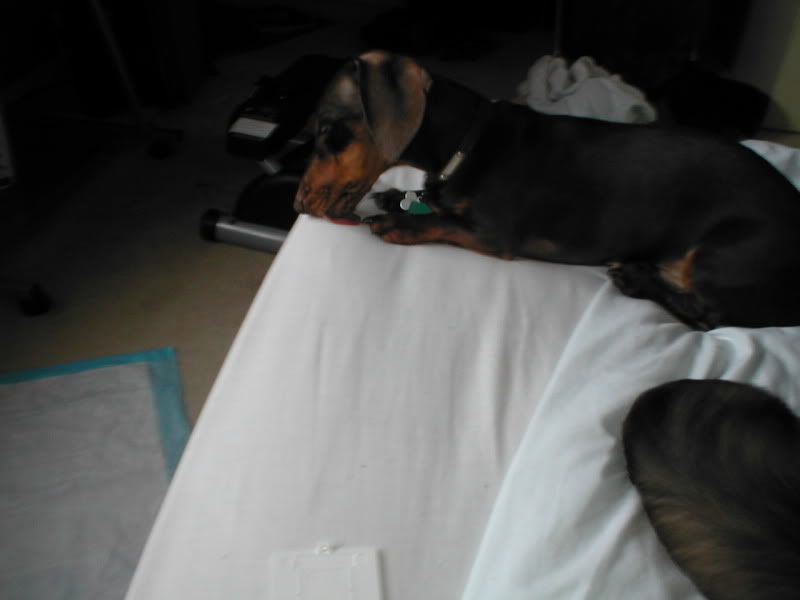 "There was once cheese here....I don't care if it was on feet!"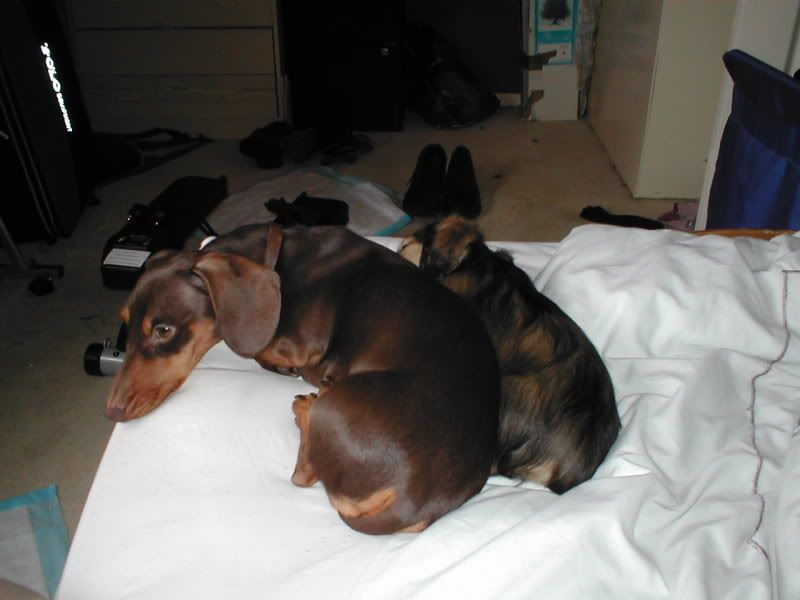 "Hmm....life, the world....whats it all about?"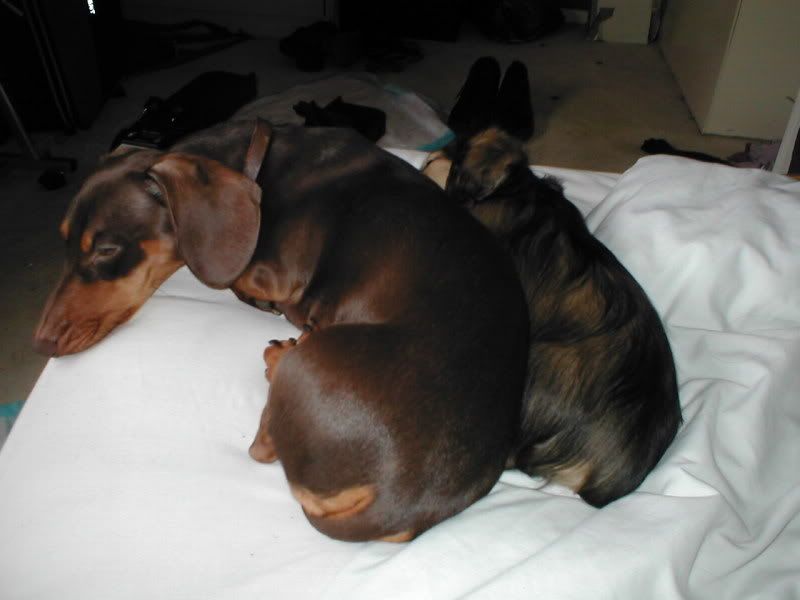 "Yes thats it! Sleep...." Pepper says..... "snore...."



"You goddamn papparazzi...get that camera outta my face!!"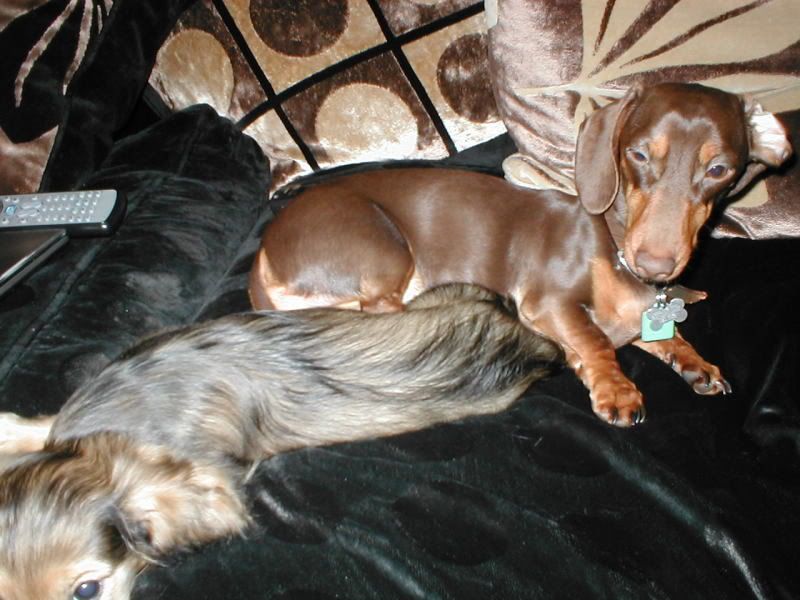 "Ok, so just one more then....wait I'll pose....wellllllll heeellloooo...."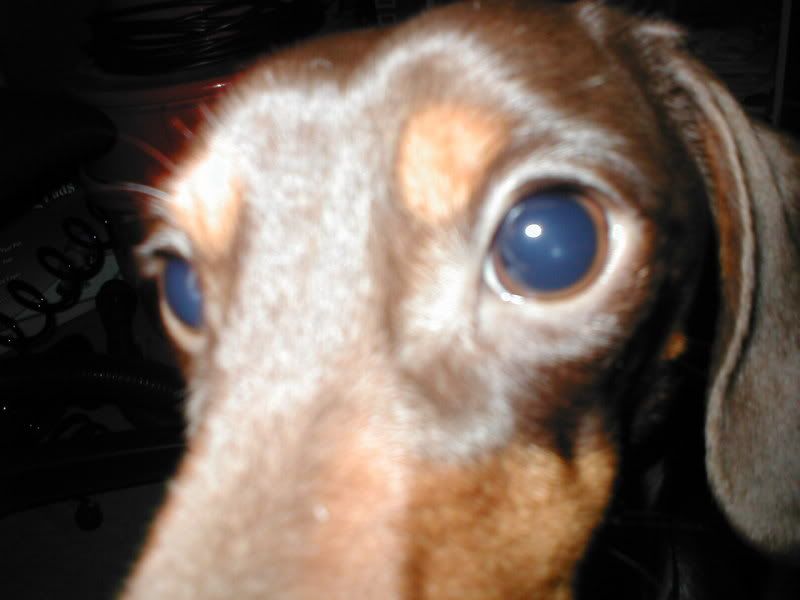 "Ok, time for my close up then!"



"Argh gosh, thats enough lady, nap time!"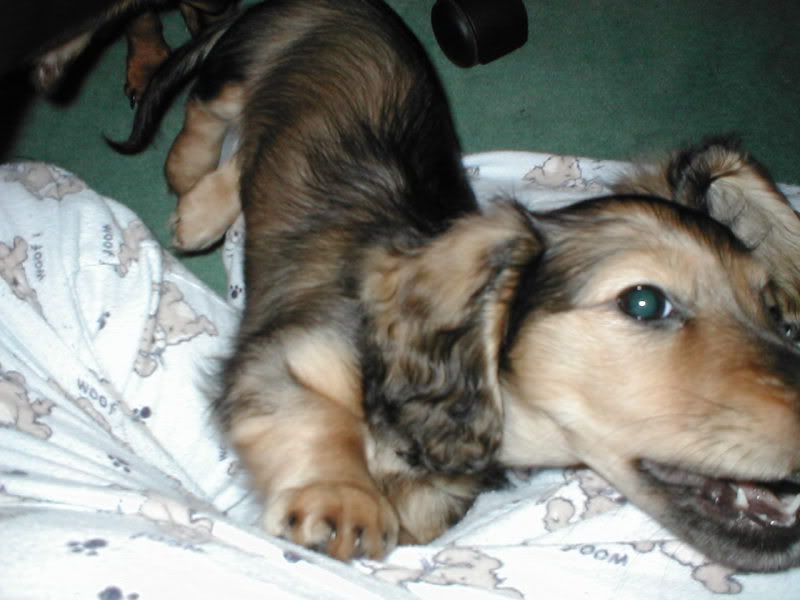 "Mum...I want to give you a kiss...look how cute I am? See me smile?...."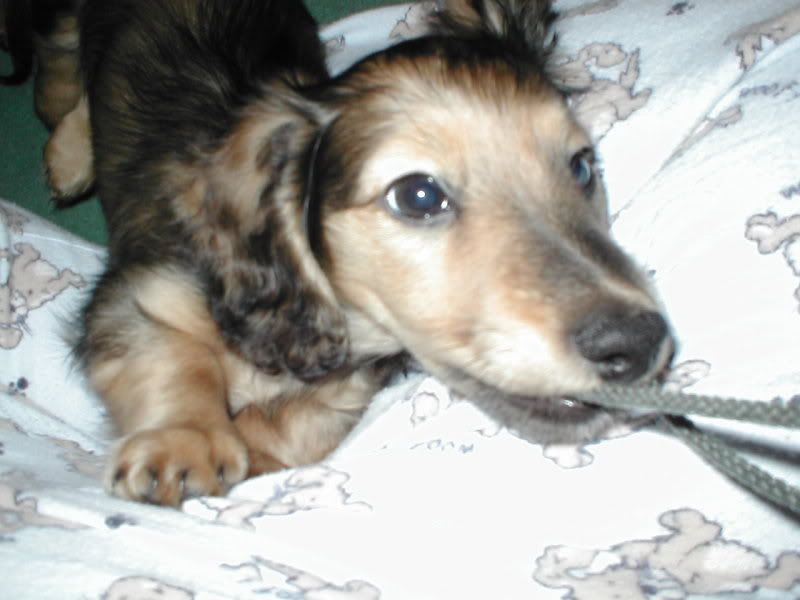 "Not Really!! Haha, I fooled you with my doxie cute! Ha sieze the camera string I have!! numn numnum..."